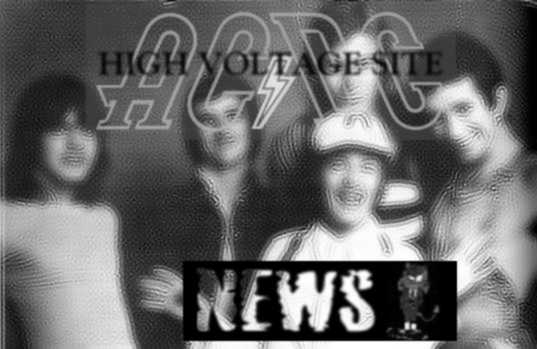 SUL TOUR AUGUST 3
NO HERE IS TE LIST OF THE FIRST CONCERT IN GRAND RAPIDS:
1. You Shook Me All Night Long
2. Stiff Upper Lip
3. Shot Down In Flames
4. Thunderstruck
5. Hell Ain't A Bad Place To Be
6. Hard As A Rock
7. Shoot To Thrill
8. Rock 'n' Roll Ain't Noise Pollution
9. Get It Hot
10. Bad Boy Boogie
11. Hells Bells
12. Satellite Blues
13. The Jack
14. Dirty Deeds Done Dirt Cheap
15. Back In Black
16. Highway To Hell
17. Whole Lotta Rosie
18. Let There Be Rock
19. T.N.T
20. For Those About To Rock (We Salute You)

SIDNEY OLYMPICS AUGUST 2
OaCCORDING TO A RUMOUR MENTIONED IN AN AUSTRALIAN RADIO, AC/DC WOULD BE PART IN THE CLOSING CEREMONY.
AC/DC DVD'S AVAILABLE JULY 20
NO BULL AND LIVE AT DONNINGTON CAN BE PRE-ORDERES AT DVDZONE.COM.
ON TOUR JULY 17
SLASH WILL OPEN FOR AC/DC IN THE US TOUR.
SAFE IN NEW YORK CITY COVER MAY 30
Here is the cover of the new european single, to be released in June.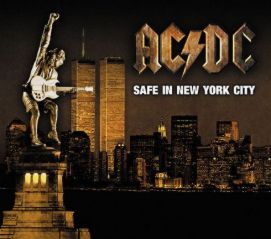 SUL TOUR MAY21
VH1 will announce the US Tour dates imminently, and in an exclusive deal, tickets will be available at vh1.com and ticketmaster.com on June 14th, before going on sale through regular outlets on June 17th. The band will start touring in the States in August, followed by European dates in the Fall. VH1 is planning a string of events and programs to promote the tour, including the AC/DC "Behind The Music" which will premiere on June 18th at 9:30pm (EST). This program will include some never-before seen footage, be ready for a VERY cool program...
SAFE IN NEW YORK CITY SINGLE
It will be released on June 2nd, Cyber space and Back in black (live in Madrid), both unreleased tracks, should be included in the single.
---
NEW SINGLE MAY 15
The second single to be released in June taken from "Stiff Upper Lip" is SAFE IN NEW YORK CITY. With the same director as Stiff upper lip (Andy Morehand), the band will film Safe in NY city clip.

TOUR
No official dates yet but apparantly they will start in the US early August, and on October in Europe.
SATELLITE BLUES SINGLE (US)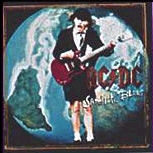 The new US single is Satellite blues the promo version contains 2 versions, the album mix and a "call-out hook" version.
---
ELECTRIC OVERLOAD ONLINE AGAINAPRIL 18
The argentinian website Electric Overload (Now totally in English), has been re-designed. You can visit it at www.highwaytohell.cjb.net or either go to the old URL www.eoverload.8m.com and you will be transported to the new site.
SUL VIDEO CLIP APRIL 18
You can watch the Stiff Upper lip video clip online on http://www.acdcband.com with your realplayer.